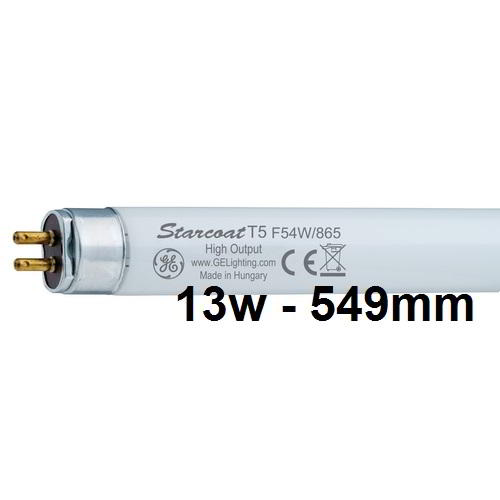 13W 549 T5 High Efficiency Fluorescent Tube (25)
.
13w 549mm T5 High Efficiency Fluorescent Tube
High Efficiency lamps
The High Efficiency range of T5 LongLast™ brings lumen efficacy up to 105 lm/W. Combined with an extremely long service life, this range of lamps is ideally suited for commercial and retail application in both direct and combined direct/indirect luminaires
High Output lamps
The extremely high surface illuminance of the High OutputT5 LongLast™ range makes these lamps ideal for indirect luminaires. These are the best suited to uplighting systems or direct lighting in high ceiling applications, such as thosein canopies or industrial situations.
Select your Variant type
Please select from the buttons on the left hand side the light option you require, all items are available in stock.
Applications
Offices
Retail
Schools
Industrial
Leisure
Conformity
GE Lighting T5 LongLast™ linear fluorescent lamps comply with IEC/EN 60061, IEC/EN 60081 and IEC/EN 61195
Manufacturing & Sourcing
Region of Manufacture
Product Composition & Materials