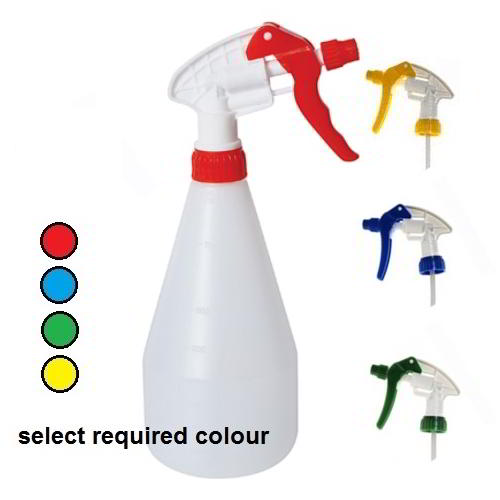 Bottle made from 100% recycled plastic
Colour coded recycled spray bottles complete with spray nozzle
A recycled 750ml spray bottle with colour coded spray nozzle.This bottle is 100% recycled and 100% recyclable r-HDPE and is made in the UK out of plastic bottles.
Please select your required colour
Good
Our Good standard products represents a high level of sustainability.
A sustainble recycled & recyclable bottle perfect for all cleaning and other spray tasks.
Adjust the flow by twisting the nozzle to use from a fine mist to a targeted stream.
Made form 100% recycled plastic
100% recyclable
Complete with bottle and colour coded spray head
Made in the UK
Manufacturing & Sourcing
Living Wage Supplier
Renewable Power in Manufacturing Process
Region of Manufacture
Main Raw Material Country of Origin
Product Composition & Materials
Eco Cost In Use
Sustainable Certification
ISO 14001