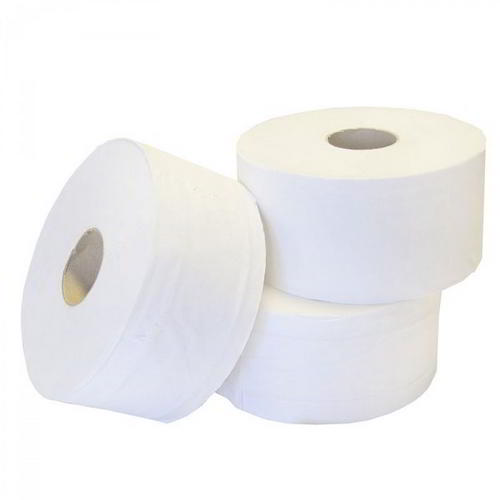 100% Recycled
Mini jumbo 2ply 150m 3″ core roll (12)
A quality Mini jumbo 2ply roll 150m in length with a 60mm core roll made from 100% FSC recycled paper so both effective and kind to the environment. Made in the UK the manufacturer uses a high level of renewable energy that helps offset the higher energy requirement needed for making recycled rolls. A highly sustainable choice.
Excellent
Our Excellent standard products represent the pinnacle of sustainability excellence.
Carbon saving per product: 1.3 Kg
Made in the UK
High Renewable Power in Manufacturing Process
Main Raw Material originated in the UK
High Main Material Recycled Content
For use in Mini jumbo dispensers.
Made from FSC 100% recycled material.
Manufactured with a high level of renewable energy.
The perfect combination of value for money, sustainability & quality.
2 ply deisgn
76mm core size
90mm roll width
150m length
12 rolls per case
77 rolls per pallet
Manufacturing & Sourcing
Living Wage Supplier
Renewable Power in Manufacturing Process
Region of Manufacture
Main Raw Material Country of Origin
Product Composition & Materials
Main Material Sustainability
Recycled or Pure FSC PEFC
Single Use Plastic Level
Eco Cost In Use
Environmental Impact
Carbon Saving CO2 per KG