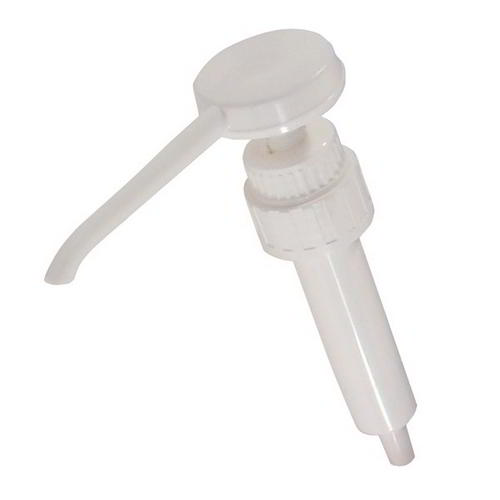 Pelican pump dispenser 30ml
For the dispensing of chemicals, soaps or other liquids directly from a 5 litre container or any other container with a 38ml closure. The pump dispenses 30ml per push.
Fair
Our Fair standard products represents a decent level of sustainability.
To use simply screw to the bottle closure, then push down to dispense the required amount of liquid depedning on the required dliution.
Multiple pushes can be used to get to the dilution rate you require.
Fits a 38 ml opening (5litre container)
Dispenses 60ml per complete push
Weight 73g
Manufacturing & Sourcing
Living Wage Supplier
Renewable Power in Manufacturing Process
Region of Manufacture
Main Raw Material Country of Origin
Product Composition & Materials
Eco Cost In Use
Sustainable Certification
ISO 14001