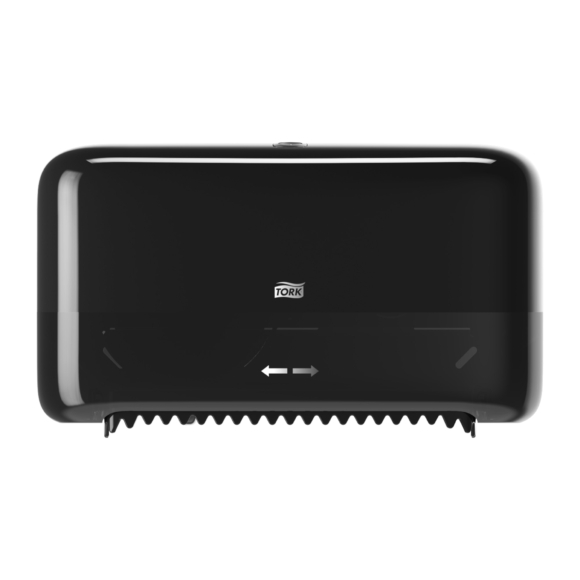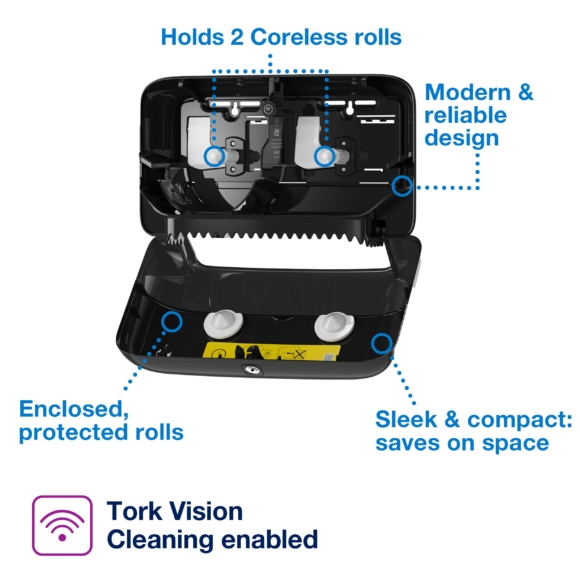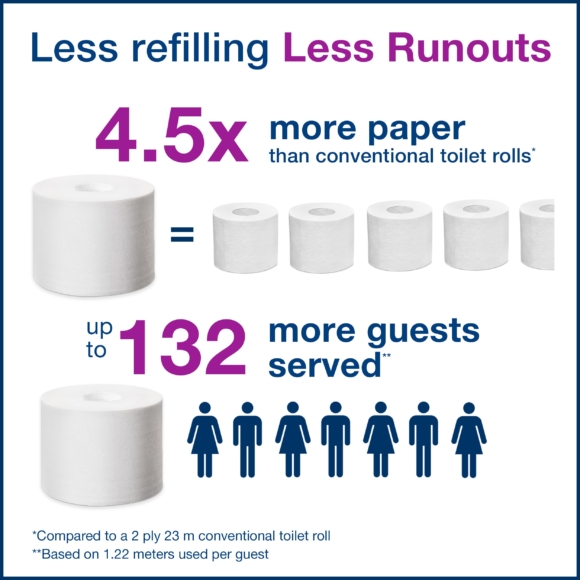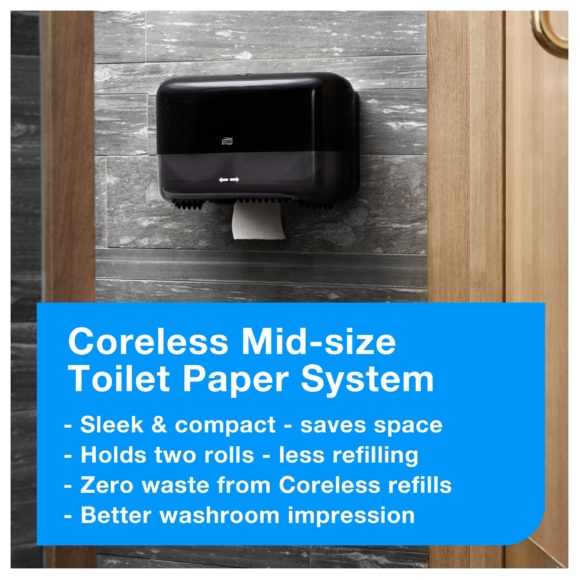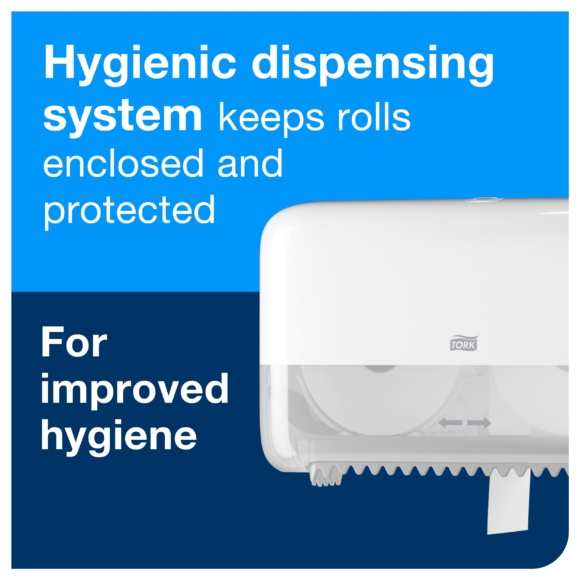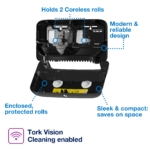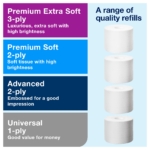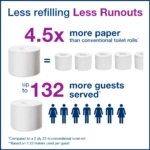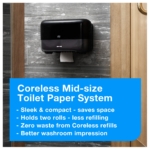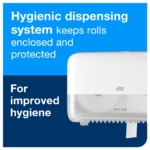 Tork Twin Coreless Mid-size Toilet Roll Dispenser Black (T7) 558048
Tork Coreless Toilet Roll Dispenser Black T7
The Tork Elevation dispensers have a seamless, functional and modern design that makes a lasting impression on your guests.
Avoid queues and constant refilling with our high-capacity coreless toilet roll dispenser. It holds up to 4.5 times more toilet paper than a conventional roll, keeping guests happy in medium to high-traffic washrooms. This compact and contemporary dispenser is designed with comfort in mind. It's easy to refill, reducing maintenance and boosting efficiency, with a coreless feature ensuring zero waste. The closed structure protects the paper for improved hygiene, giving you even more time to focus elsewhere. Carbon neutral – produced with certified renewable electricity and compensated with climate projects.
Compatible with Tork T7 refills.
Open with key provided
Follow instructions on dispenser and insert up to 2 toilet rolls
The T7 dispenser holds 2 rolls to stop you running out.
Contains up to 225 meters of toilet roll maximising time between changes
Use with T7 roll code 201400
Modern and compact design for guest satisfaction
Ideal for medium to high-traffic washrooms
Coreless for zero waste
High capacity for less maintenance
Closed dispenser for better hygiene
Easy to refill
W 36cm x H 20.7cm x D 13cm
Keep locked to protect toilet paper from removal
All screws and fitting instructions are included
How to load instructions are on the inside of the dispenser
Colour Black
Tork code 558048
Manufacturing & Sourcing
Living Wage Supplier
Renewable Power in Manufacturing Process
Region of Manufacture
Product Composition & Materials
Main Material Sustainability
Recycled or Pure FSC PEFC
Single Use Plastic Level
Packaging
Partial Recycled & Recyclable