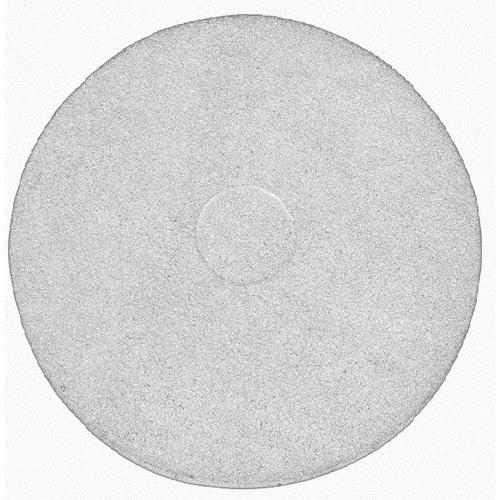 White polishing floor pad – Pack of 5
A quality white floor pad, ideal for polishing and finishing floors to a high shine, to be used when dry. Designed to be used on machines up to 600 rpm. Extend the life of your pad by brushing clean while rinsing with clean water and alternating the side used. Please select your required size.
Fair
Our Fair standard products represents a decent level of sustainability.
Follow Machine manufacturers guidance for fitting.
If there is a pad holder make sure you remove the centre part of the pad before fitting.
Only use the correct colour pad for the correct scrubbing, cleaning or polishing process.
Use both sides of the pad.
Rinse and clean the pad between uses to extend its life.
Use on machinery up to 600rpm
Removable centre 85mm diameter
Manufacturing & Sourcing
Living Wage Supplier
Renewable Power in Manufacturing Process
Region of Manufacture
Main Raw Material Country of Origin
Product Composition & Materials
Packaging
Partial Recycled & Recyclable
Eco Cost In Use
Sustainable Certification
ISO 14001