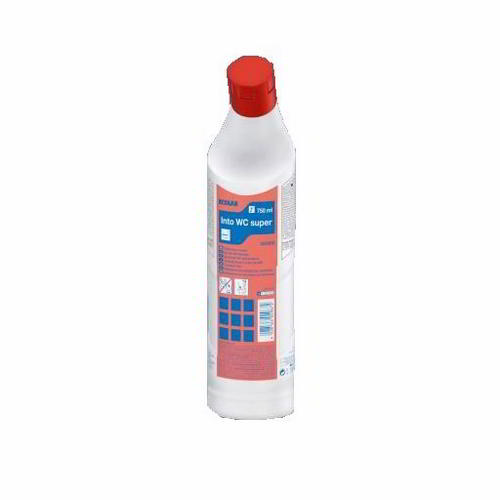 Ecolab Into WC Super toilet bowl cleaner 12x750ml 9081850
Case Quantity:

12 x 750ml
Ecolab Maxx Into2 Periodic sanitary cleaner (2 x 5 ltr ) 9084720
DAILY AND PERIODIC SANITARY CLEANER
High concentrated, label-free* product which requires less safety training, documentation, storage and related costs, combines outstanding removal of limescale, urine stone and soap build-up, with excellent emulsification of body fat and dirt especially well suited for high traffic washrooms with long lasting perfume technology which attacks and controls urine smell
Easily removes limescale, urine stone and dirt, effective in low concentration (from 0,5%) to reduce cleaning costs. No CLP labelling means no PPE required.
Check hygiene plan for detailed use information.
Dilute 20 – 40 ml of MAXX Into2 with 4 L water. Use undiluted on stubborn soiling.
Apply the cleaning solution onto a microfibre cleaning cloth or sponge. Wipe the surface. We recommend using MAXX Into2 in combination with colourcoded Polifix microfibre cloths to avoid cross contamination.
Rinse with water or wipe with a clean damp cloth.
For manual floor cleaning we recommend the product in combination with Ecol
Do not Mix with other products
For further information and safety instructions, see product label and safety data sheet prior to use.
Manufacturing & Sourcing
Region of Manufacture
Product Composition & Materials
Eco Cost In Use
Sustainable Certification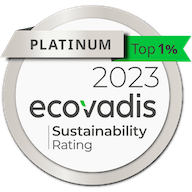 Ecovadis Platinum