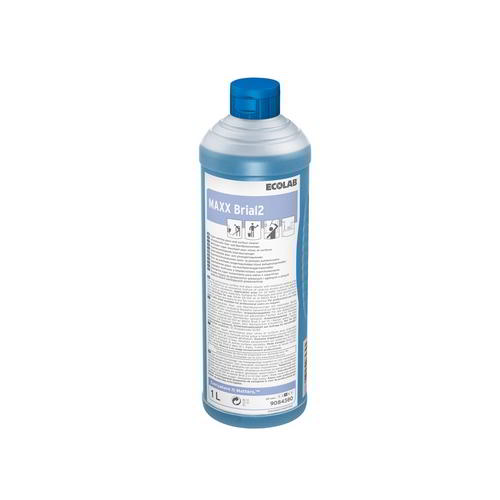 Ecolab Maxx Brial S Surface Cleaner (12x1lt) 9107830
Case Quantity:

12 x 1 litre
Ecolab Maxx Brial 2 Super Wetting Surface & Glass Cleaner (12x1lt) 9084380
High concentrated, label-free* product which requires less safety training, documentation, storage and related costs. The mix of cleaning alcohol and active ingredients ensures excellent cleaning results on glossy surfaces and floors excellent material compatibility prevents damage on surfaces
An efficient streak free formulation that safely removes dirt quickly from most water resistant surfaces. It is effective in low concentration (from 0.25%) to reduce cleaning costs
No CLP labelling means no PPE required
Excellent
Our Excellent standard products represent the pinnacle of sustainability excellence.
Check hygiene plan for detailed use information.
Dilute 10 – 20 ml of MAXX Brial2 in 4 L water. lncrease concentration for stubborn or persistent dirt.Turn the bottle upside down once for dosing 10ml in 2.5–10litres of water depending on the level of soiling.
Wipe the surface and leave to dry. We recommend using MAXX Brial2 in combination with colour-coded Polifix microfibre cloths to avoid crosscontamination
For manual floor cleaning we recommend the product in combination with Ecolab microfibre mopping systems.
No rinsing required.
Health and Safety Information
Do not Mix with other products
For further information and safety instructions, see product label and safety data sheet.
Manufacturing & Sourcing
Living Wage Supplier
Renewable Power in Manufacturing Process
Region of Manufacture
Main Raw Material Country of Origin
Product Composition & Materials
Product Composition - Natural / Plant Derived
Single Use Plastic Level
Eco Cost In Use
Environmental Impact
Aquatic Toxicity
Human risk in use (CLP)
VOCs (Volatile Organic Compounds)
Carbon Saving CO2 per KG
Sustainable Certification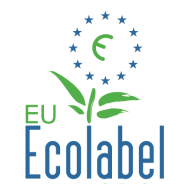 EU Eco Label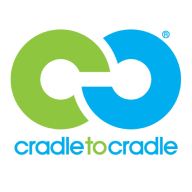 Cradle to Cradle