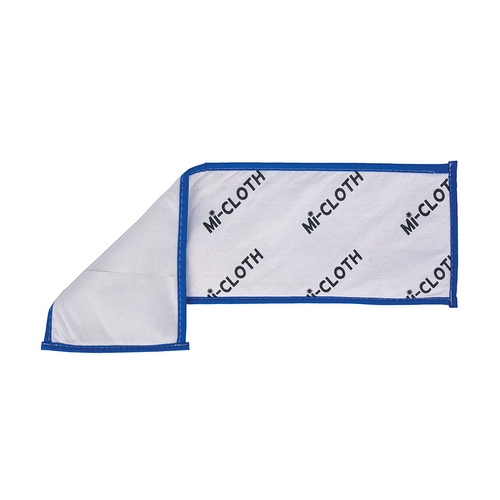 Pro-mist Mi-Mop Flat Microfibre Disposable Mop Heads (50)
MiMop Non Woven flat microfibre disposable mop in a cse of 50. Ideal for rapid repsonse cleaning where there are no laundry facilities. Lightweight and srtong.
To be used with Code 203327 Flatmop Holder 42cm Holder MiMop
Fair
Our Fair standard products represents a decent level of sustainability.
The mop head can be used on any compatible sized flat mop system as it has pockets that fit a 41cm wide mop head.
It should awlays be laid on the floot and the mop holder placed on top for connecting.
The microfibre material gives a high quality clean and can be disposed of after use.
Disposbale microfibre
950g weight for pack of 50
19g each weight
Pocket ends for fitting
41cm x 12cm size
Fits Mi-mop & other compatible sized frames
Manufacturing & Sourcing
Living Wage Supplier
Renewable Power in Manufacturing Process
Region of Manufacture
Main Raw Material Country of Origin
Product Composition & Materials
Packaging
Partial Recycled & Recyclable
Eco Cost In Use
Sustainable Certification
ISO 14001