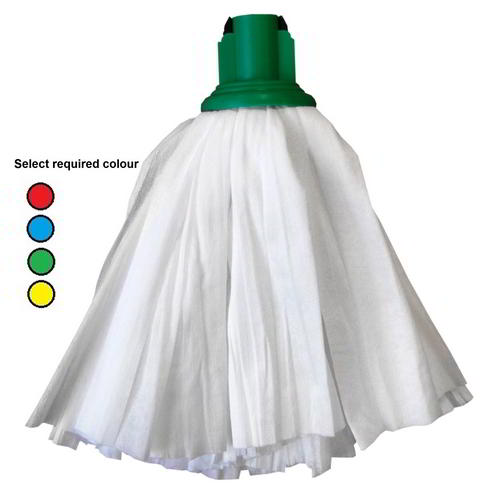 Made in the UK
Standard socket big white mop (10)
A big white socket mop that can be used for all floor cleaning applications, with excellent absorbency and cleaning qualities. These are made from non-woven fabric strips and are light in use, quick drying and an great cost effective alternative to cotton mops. They are sold in packs of 10.
Good
Our Good standard products represents a high level of sustainability.
Use with the Exel handle for best fit, can also be fitted to a standard handle.
Use with a standard mop bucket with top mounted wringer.
Always wring out the mop as much as possible before each clean, and rinse regulary.
Use colour coded mops for colour coded cleaning.
Exel mop
Pack of 10
Colour coded
Non woven fabric
Fits Exel mop handles, but will fit on a standard handle but not as securely.
Made in the UK
Manufacturing & Sourcing
Living Wage Supplier
Renewable Power in Manufacturing Process
Region of Manufacture
Main Raw Material Country of Origin
Product Composition & Materials
Eco Cost In Use
Sustainable Certification
ISO 14001