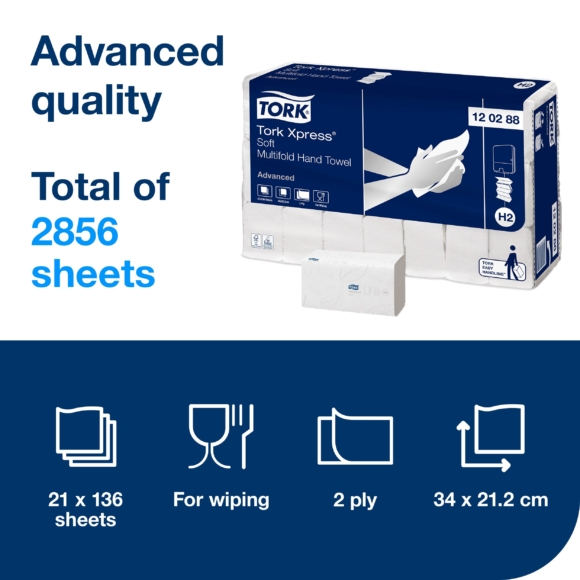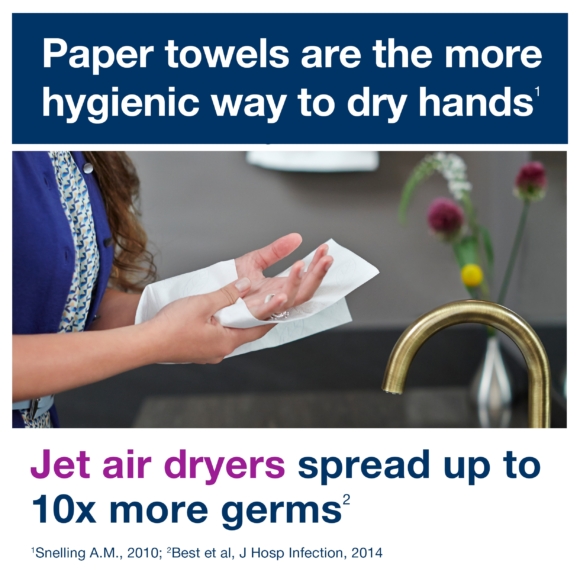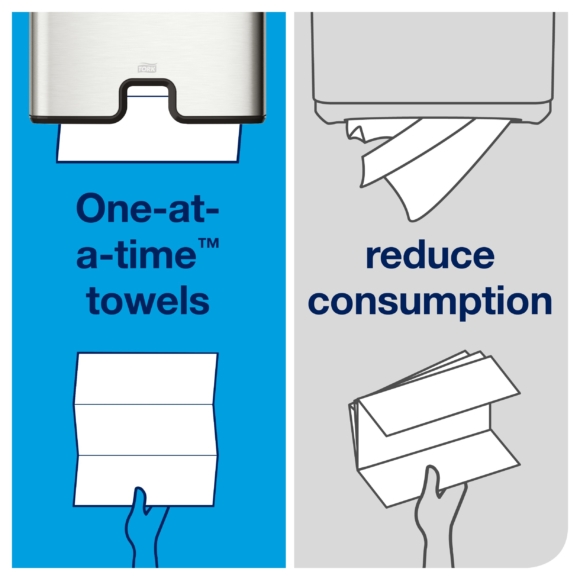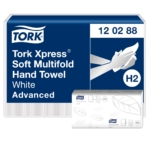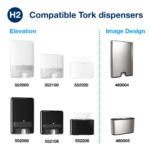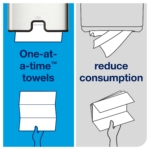 EU Eco Label
Tork Advanced Xpress Soft Multifold Hand Towel (H2) 120288 Eco Label
Case Quantity:

21 x 136 packs
Tork Xpress® Large Multifold Hand Towels White H2. Improve guest comfort with these strong and absorbent advanced quality paper hand towels.
Tork Xpress Soft M fold 2ply Towel 21×136 H2 (120288) is one of Tork's high quality towels with a multifold design provides good hand drying and comfort to your guests with large and soft Premium Tork Xpress Soft Multi-fold Hand Towels that are gentle to the hands with a high-quality feel. These towels are suitable for the Tork Xpress® Multi-fold Hand Towel Dispenser for medium-traffic washrooms. It fits into small spaces and provides both comfort and hygiene to your guests.Many Tork products have ecolabels, so you can see at a glance that they meet the highest independent standards of sustainability. If you want to know more about the right sustainable products for your business, just ask. We're happy to help!
The European Union's labelling scheme, for products that meet high environmental standards. For tissue products, this means that they're made from recycled fibre or virgin fibre from 100% sustainably-managed forests.
Good
Our Good standard products represents a high level of sustainability.
Carbon saving per product: 1.16 Kg
High Main Material Recyclability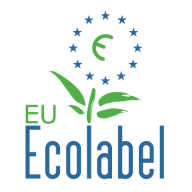 EU Eco Label
Main Material Sustainability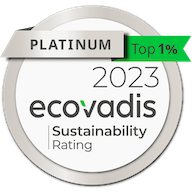 Ecovadis Platinum
Attractive Tork Leaf décor: designed to make a great impression
Advanced quality for cost savings and high performance
A large, soft hand towel with a high quality feel that leaves a lasting impression
One-at-a-time dispensing for reduced consumption and increased hygiene.
Tork Easy Handling Cary Packaging
Ideal for medium-traffic washrooms
2ply Soft embossed
Unfolded width 21.2cm
Unforded length 34cm
Folded Width 21.2cm
Folded length 8.5cm
EU Ecolabel for a lower environmental impact
FSC-certified
H2 dispenser
Suitable for short-term contact with foodstuffs
Tork code 120288
Manufacturing & Sourcing
Living Wage Supplier
Renewable Power in Manufacturing Process
Region of Manufacture
Main Raw Material Country of Origin
Product Composition & Materials
Main Material Sustainability
Recycled or Pure FSC PEFC
Single Use Plastic Level
Eco Cost In Use
Environmental Impact
Carbon Saving CO2 per KG
Sustainable Certification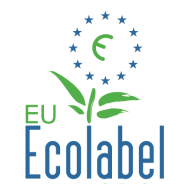 EU Eco Label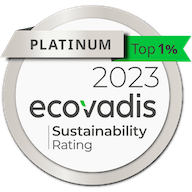 Ecovadis Platinum