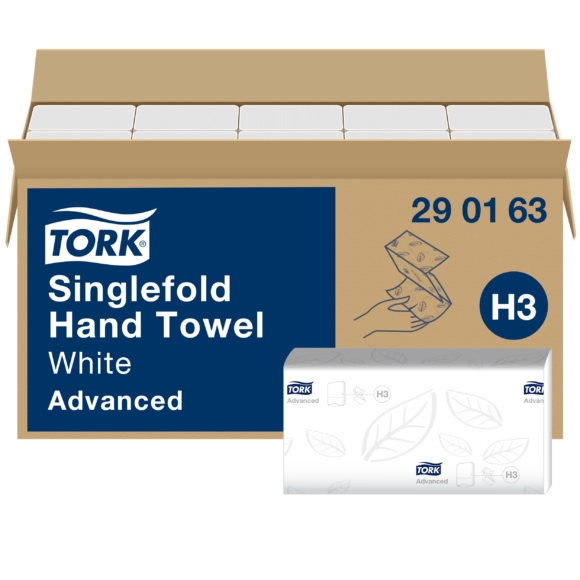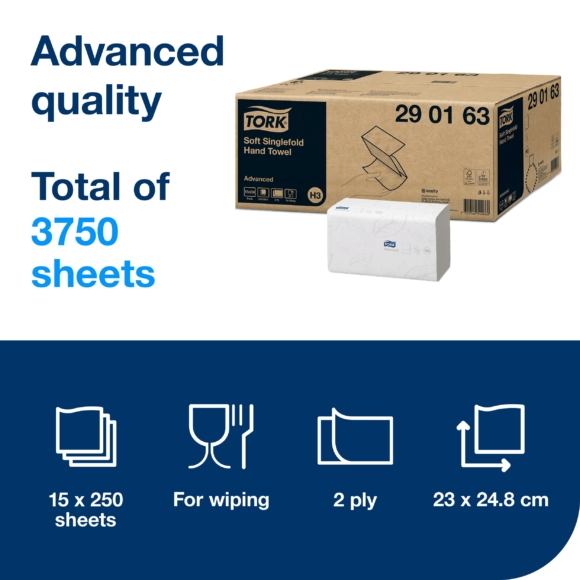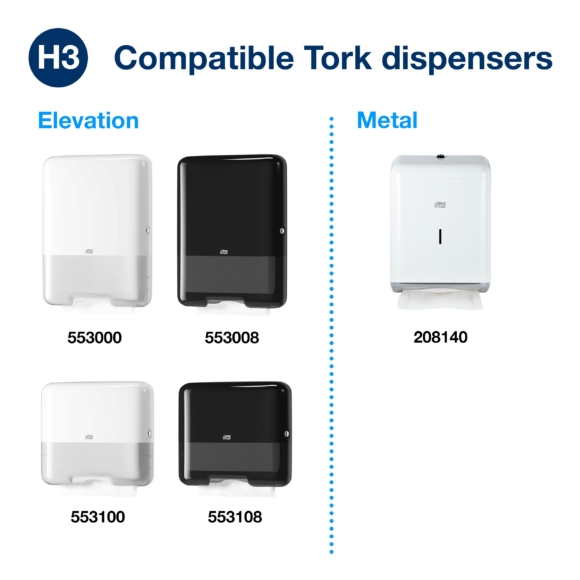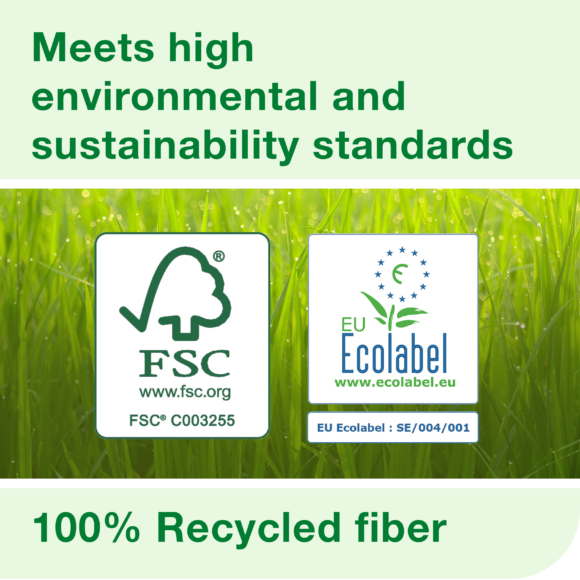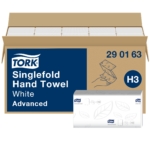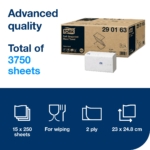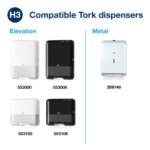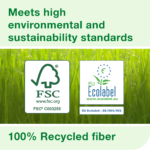 EU Eco Label
Tork Advanced Soft Singlefold Hand Towel (H3) 290163 Eco Label
Case Quantity:

15 x 250 packs
Tork Soft Singlefold Hand Towels White H3 is Tork's Singlefold soft Hand Towel system, providing single sheet dispensing which is ideal for public environments.
Giving guests a high-quality hand drying experience. With an advanced quality, leaf embossing and decorative logo, these paper hand towels were designed to impress.
Plus, they come in a smaller size to help cut business costs. For a compact and fully hygienic washroom solution, use these singlefold paper towels with the Tork Singlefold H3 dispenser – it features a one-at-a-time dispensing system that's ideal for low to medium-traffic spaces.
Good
Our Good standard products represents a high level of sustainability.
Carbon saving per product: 1.54 Kg
Made in the UK
Low Single Use Plastics
High Main Material Recycled Content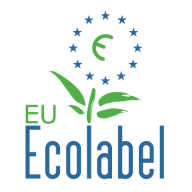 EU Eco Label
Good absorption: ensures dry hands
Soft: gentle on the hands
Transparent leaf pattern on each towel
Tork easy handling packaging features: easy to open, easy to flatten and easy to carry away
Many towels per bundle: lower risk of shortages and less time per refilling
Ideal for low to medium-traffic washrooms
Advanced quality for effective hand drying
Decorative Tork logo and leaf embossing
Economical smaller size
FSC and EU Ecolabel certified
Certified for short-term food contact
Tork Easy Handling® cardboard packaging
Soft
2ply, 2 panel
Unfolded length 23cm
Unfolded width 24.8cm
Folded length 11.5cm
Folded width 24.8cm
250 sheets per bundle
15 bundles per case
EU Eco label
FSC Origin
H3 Dispenser
Tork code 290163
Manufacturing & Sourcing
Living Wage Supplier
Renewable Power in Manufacturing Process
Region of Manufacture
Main Raw Material Country of Origin
Product Composition & Materials
Main Material Sustainability
Recycled or Pure FSC PEFC
Single Use Plastic Level
Eco Cost In Use
Environmental Impact
Carbon Saving CO2 per KG
Sustainable Certification
ISO 14001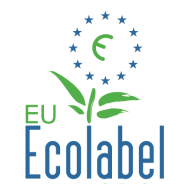 EU Eco Label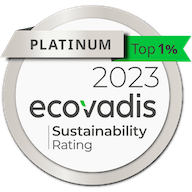 Ecovadis Platinum