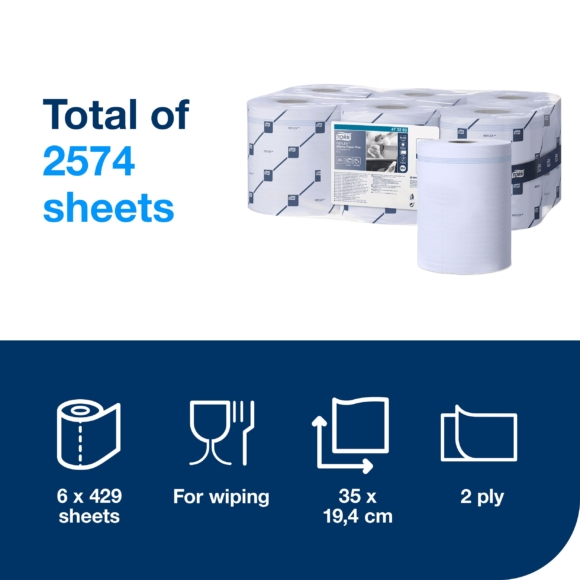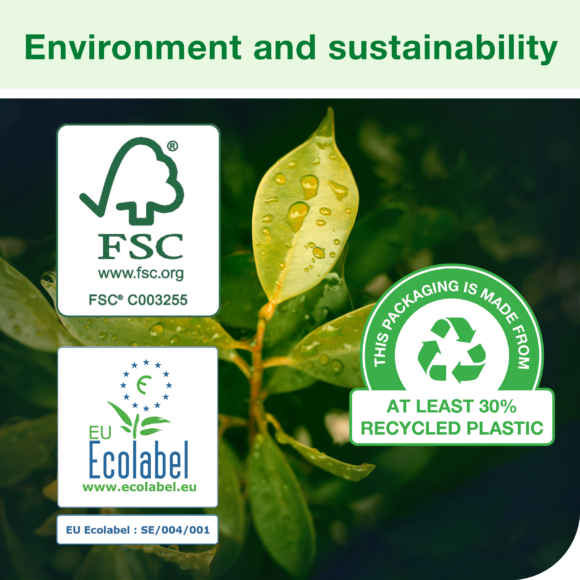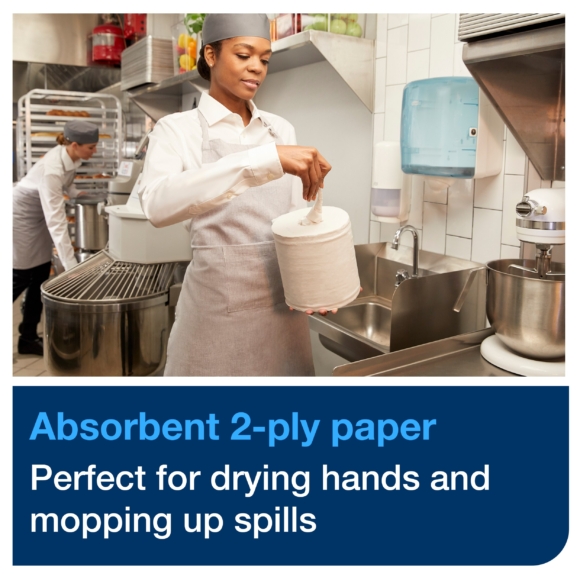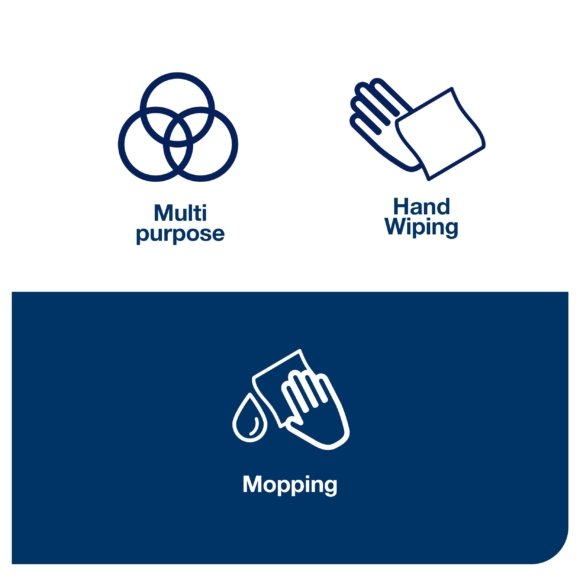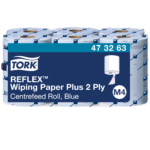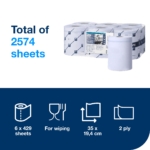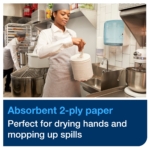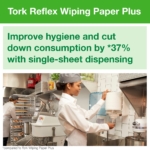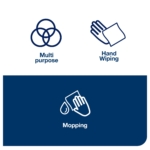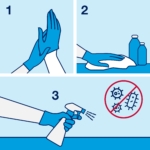 Made in the UK
Tork Reflex Wiping Paper Plus Centrefeed Blue Roll (M4) 473263 Eco Label
Tork Reflex™ Wiping Paper Towel Plus Blue M4
Tork Reflex (Lotus) Wiping paper plus blue 473263 (6) uses system (M4) is a unique centrefeed Single sheet dispensing system on a roll, perfectly suited for high to very high capacity span locations, even in the most demanding environments. This blue roll is ideal for mopping up liquids and hand wiping, and delivers great savings by restrictng each pull to a Single piece of towel.
Designed to fit the Tork (Ex-Lotus) Reflex dispenser – M4
Excellent
Our Excellent standard products represent the pinnacle of sustainability excellence.
Carbon saving per product: 4.42 Kg
High Useable Product Per Case Sold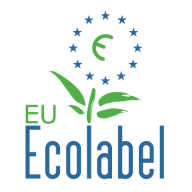 EU Eco Label
Main Material Sustainability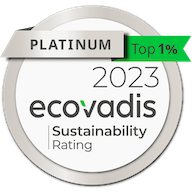 Ecovadis Platinum
Formerly Lotus Reflex
Very high capacity rolls: less maintenance
Single sheet dispensing: reduces your tissue consumption by up to 40%
Blue towel suitable for multiple applications
Large sheets for better comfort
Food contact approved
Multipurpose design for liquid spills and hand-wiping
Improve hygiene by touching only what you take
Food Contact-Approved roll
SmartCore® core removal for easy refilling
Run Out Indicator ensures you're never out of paper
2ply
150 meter roll
19.4 cm width
35 cm sheet length
19cm roll diameter
6 rolls per case
429 sheets per roll
EU Eco label
FSC Origin
M4 dispenser
Tork code 473263
Manufacturing & Sourcing
Living Wage Supplier
Renewable Power in Manufacturing Process
Region of Manufacture
Main Raw Material Country of Origin
Product Composition & Materials
Main Material Sustainability
Recycled or Pure FSC PEFC
Single Use Plastic Level
Eco Cost In Use
Environmental Impact
Carbon Saving CO2 per KG
Sustainable Certification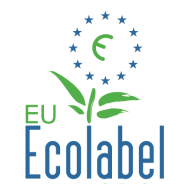 EU Eco Label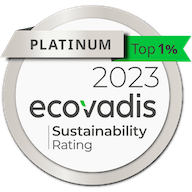 Ecovadis Platinum